Toyota Camry
The mid-size Toyota Camry four-door sedan is the best-selling passenger car in the U.S. market. It's become known for reliability, a comfortable ride, a roomy interior, and decent gas mileage. The available Camry Hybrid model holds all of those attributes while turning the fuel economy way up.

The Camry has inspired lots of automakers to build better sedans in the segment. The set of rivals for the Camry is now vast, and includes excellent cars like the Honda Accord, Ford Fusion, Subaru Legacy, and Nissan Altima, as well as the Hyundai Sonata, Kia Optima, Mazda 6, and Chevy Malibu.
Powered by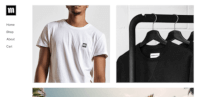 Create your own unique website with customizable templates.